Your red lipstick should be according to your skin tone.
When it comes to buying red lipstick matte, there are so many options. Some people choose bright lipsticks, while others like simple yet beautiful lipsticks. The truth is that you should select makeup and every other item that you use for beauty and fashion purposes according to your skin tone, age, expectations, desires, and budgets.
Not every woman can buy every makeup and beauty product. This is because of two main reasons. The first one is that some of them have a tight budget, and the second one is that some ladies are too concerned about the colors and brands of products. Red lipstick makeup is suitable for everyone, but you have to remember certain things so that you can look better than before and nobody calls you odd or bad.
You may also like: Kylie Cosmetics: Tips For Selecting The Right Cosmetics For Your Skin
Choose According To Skin Tone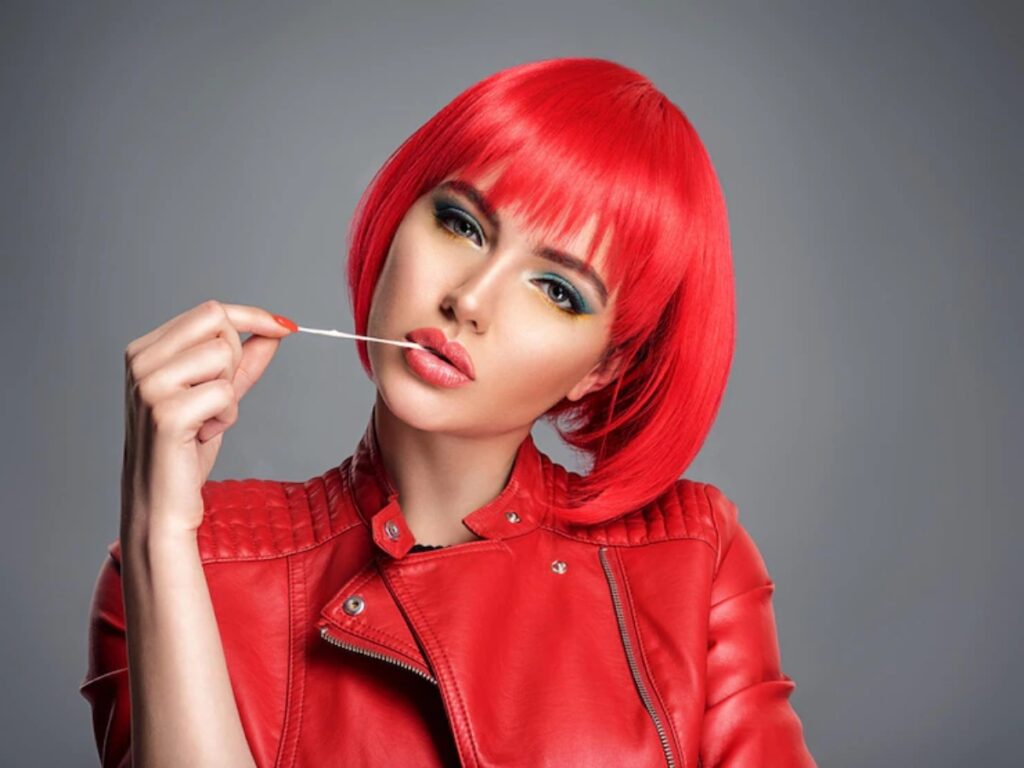 Red lipstick shades are countless in number, but you should be choosing according to the tone of your skin. The major tones are a cool undertone, a warm undertone, and a neutral undertone.
Cool undertone is good for those who love pink, sea green, and other cool shades. You can make a base of a strong red shade and use pink or another lipstick to enhance your beauty.
Hot red lipstick is good for those who have a warm undertone. This is especially for women with warm or yellowish skin. You can combine orange shades with other colors to make yourself look better.
Neutral undertone is for those who love wearing bright colors, especially cherry red lipstick.
You may also like: Tips For Finding The Perfect Lipstick Shade
Select According To Skin Color
I am now going to talk about the skin colors that will help you select a light or blood red lipstick. There are three main types of skin color: fair, medium, and dark.
Women with fair or light skin color should use red in the combination with green and pink. You can do a lot of experiments using different hues or shades.
Ladies with medium skin color can try light red lipstick. Or else, they can go with bright and dark shades.
Girls with dark skin color should not wear too bright best red lipstick. This will not look good on them. Instead, I encourage them to choose relatively light yet glittering shades.
Final Thoughts
Before I wrap up, let me tell you that the colors and tones you select must be according to your age. There is no need to compromise on this thing. For instance, if you are a woman of 40 to 50 years, you should choose dark red matte makeup and should avoid using glitter.
On the other hand, teenagers and young girls can use any type of color and tone but what they choose should be based on the occasion, event, and of course, their skin tone. We should not forget that not everything can suit every person, which is why brands introduce plenty of makeup and beauty products and suggest us to be with the items that are actually worth our time, money, and energy and can make us look prettier.
You may also like: Different Blush Colors For Your Skin